Wellness Plans
Panchakarma… Ayurveda says that the absence of symptoms does not mean health. Health is balanced Doshas, Digestion, Metabolism & nourishment of tissues… the opposite is dis-ease.
Now is the time to reclaim your life! Practice self-care and let us help you along your journey. Experience personalized quarterly coaching assessments, detox services, custom products tailored to your condition and a wealth of knowledge along the way!
-Any material, energy, or principle that disturbs the normal mind & body function is a toxin-
we have standard plans for stress, pain, or weight management that incorporate a holistic approach to creating the lifestyle you've always wanted. It's time you live your best life… choose a 3 or 6 month plan, or fully commit to a lifestyle change with a 12 month plan. You may also qualify for financing with our new installment plan!
Prep & Pre-procedures
Start by analyzing behavior, symptoms, and cycles. Take the Mind-Body Assessment and the Dosha Quiz, plus discuss some key components to moving to the next step on your wellness journey. Discover the core identifiers and get to the root of the issue. Before administering therapeutic services, you will take preparatory measures to promote healthy digestion, soften stools, and expel toxins form the cells.
therapeutic
After the Prep Phase then we move on to the second phase of the Wellness Series. This is the 3 month mark. During Phase II of the process we will tailor the herbal treatments to fit the lifestyle of the client in order to tackle the issues head on. This is when we start Panchakarma & Abhyanga. For the next 3 months the client may choose to incorporate a detailed meal plan & mental wellness services. Ayurveda is heavily relied on and implemented into services at at-home self care. Clients meet with the herbalist for preparations of oils and Ghee. The plan is amended if necessary and a daily regimen is applied, complete with custom care products. Other Ayurvedic services like Mukha (facial) may be incorporated as needed for relaxation and incorporation of herbs into the system.
restoration
Welcome to Restoration! Health & peace of mind is restored and there has been much education along the way. The final 3 months of the plan are filled with a wealth of knowledge and a restored sense of power! Your custom plan includes 3 more months of Natural herbs and restorative remedies. Self care is a routine and implementing total wellness in your life is a breeze. You've made a commitment to stick to this and your life is changed forever.
Do you have an estimate for your custom plan?
What's your plan?
WE MAY HAVE A BASE PLAN THAT SUITS YOUR NEEDS…
With a variety of services and packages to choose from, let us provide some insight to help individualize your experience to your unique needs and season of life. Are you feeling stressed or tense? Do you want to begin to live a healthier lifestyle and need assistance with goals, weight management, detox, or nutrition? Do you have chronic pain, illness or an injury and would like to seek Holistic treatment? Do you currently live a healthy lifestyle but want to improve your practice of self-care? Or maybe you're just not quite sure what you need at this time. No matter what the issue may be, there is a unique service, class or package for you! Submit the Assessment in the blue bar at the top of any page and book your consultation now… it's just $25!
We provide a Holistic approach to managing pain and chronic conditions. Holistic Wellness can be beneficial in conjunction with traditional healthcare or practiced individually. Through support, services, and the community offered, you can help balance your body physically, emotionally, and spiritually. May we suggest a combination of services available to you. Medicine Readings with Chakra and Balance Therapy to realign your energy as well as True Whole Body Cryotherapy™ and Infrared Sauna for healing. To help balance stress, see services for Stress Relief that can help independently or collaboratively with other services. Along with balancing your body emotionally and spiritually, it is essential to maintain physical wellness. Whether you are maintaining, trying to lose, or gaining weight, exercise and nutrition are an important part of Holistic Wellness and pain/dis-ease management. Let us help start your journey with a Detox Program. Our Wellness Coach can assist with education, nutrition, meal planning, Mindfulness routines, and other services to fit your unique needs. There are also yoga classes and workshops available for exercise, support and education. All of our services can be made unique to your needs while being sensitive of pain and illness. If you haven't done so, tap the blue bar at the top of any page to submit your Wellness Assessment. Once you submit your assessment, we will contact you with recommendations and feedback. At this time, let us know if you desire a Custom Plan. Otherwise, click the corresponding button below for our standard Pain Management Plans in 3, 6 or 12 month plans.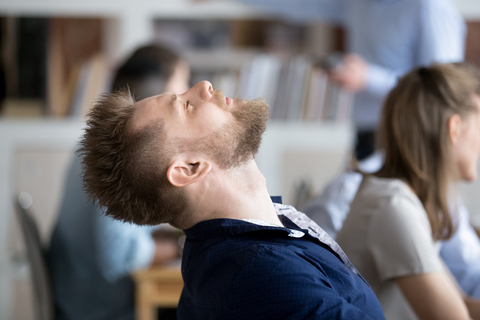 Stress/Anxiety Management
To help balance stress, see services for Stress Relief that can help independently or collaboratively with other services. Along with balancing your body emotionally and spiritually, it is essential to maintain physical wellness. Whether you are maintaining your sanity with the use of pharmaceutical drugs or getting some relief through physical exertion, we can help with our therapies and coaching, an important part of Holistic Wellness. Let us help start your journey with a standard plan that incorporates hands-on mindful techniques, Energy Medicine, and a mind-body connection through yoga.

Join our Member community of healing, self-care, wellness maintenance, education and support to maintain your current practice. With such a wide variety of service options at The Laya Center, we want our services to align with your particular needs, create new opportunities and optimize your current regime. Allow us the opportunity to work alongside you during your Membership to create a series of services that will help you live the best life possible and to be the best version of yourself. Start with a base membership with unlimited yoga classes, a monthly massage, community meditation each month, and discounts on everything! Did you know the average Yoga Membership is $115/mo alone? You get SO MUCH MORE for just $159/mo.
If you have the intention to lose weight, we have a variety of services that can help you on your journey. We want that journey to be one of sustainability and health. Maintaining and working towards weight loss can be challenging if any underlying emotional and spiritual issues are not addressed in conjunction with establishing a healthier eating and exercise regime. To begin, start with our Detox Package and Program that can of assist with detox education, nutrition, meal planning, Wellness Coaching, and other services to fit your unique needs. We also work in partnership with Swell Wellness for personalized fitness goals and have a Private Suite for one on one sports style yoga. For the most effective and sustainable results, consider our community workshops, self-care services, and particularly Chakra and Balance Therapy for overall wellness. For stress management and relief, any one of the Individual Day Retreats to relax, restore, or rejuvenate can help you reset. Take some time to yourself, and allow us to pamper you in a serene and supportive environment. Consider making a Day Retreat or A La Carte' service a more consistent part of your self-care regime and become part of our community with a membership. Check out the yoga classes available as well! If you are dealing with chronic stress, may we also suggest Wellness Coaching for stress management. To start with a standard Weight Management Plan, click the button that corresponds to your desired length of time.